The seller says, "Annie needs your touch to really make her heart beat!"
Don't get the wrong idea. Annie is a CPR training mannequin.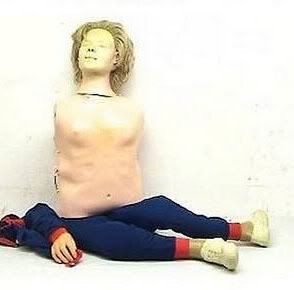 She started at $9.99 and is now up to $50. There have been 24 page views and two bids.
Link:
Weird Auction
.
Update: eBay says, "This item has been removed." Something wrong with the listing?