How about getting a teddy bear for your sweetie this Valentine's Day? ...a zombie teddy bear.
Be careful, though. It'll probably eat the brains of any other teddy bears you have laying around.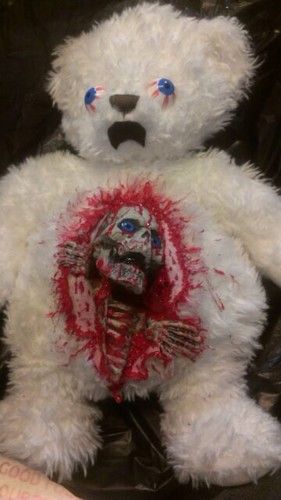 There's one bid so far - $40.
Link:
Weird Auction
.
Update: This one went for $40.